As your company grows, so do the demands of managing your workforce. Among the various tasks requiring attention, payroll is crucial to employee satisfaction. Payroll outsourcing has gained significant popularity in Singapore due to its efficiency and cost-effectiveness. According to a report by Grand View Research, the payroll outsourcing market in Singapore is expected to grow at a compound annual growth rate of 4.4% between 2021 and 2028. The report attributes this growth to the increasing number of small and medium-sized enterprises in Singapore, which increasingly rely on outsourcing their payroll functions to reduce costs and increase efficiency.
This comprehensive payroll guide will help to provide you with valuable insights and supports for businesses operating in Singapore and to ensure that payroll activities are conducted with confidence and adherence to the country's laws and regulations.  
What Is Outsourcing Payroll?
Outsourcing payroll refers to hiring an external company to handle all aspects of payroll management. This includes calculating employee wages, deducting taxes and other deductions, preparing pay slips, and ensuring timely payment. By outsourcing these functions, businesses can alleviate the burden of payroll administration and ensure accurate and efficient processing.
The Importance of Payroll Outsourcing in Singapore
One of the primary motivations for companies to outsource their payroll responsibilities is cost-saving. According to a report by Deloitte, a staggering 70% of businesses outsource their payroll to reduce expenses. This statistic highlights the significant impact of payroll outsourcing on a company's financial bottom line.
In Singapore, where the business landscape is highly competitive, payroll outsourcing has emerged as a vital solution for companies seeking operational excellence. The strategic delegation of payroll tasks allows businesses to free up valuable time and resources that can be redirected toward strategic initiatives and growth opportunities. Additionally, Singapore has stringent regulations regarding payroll, and outsourcing helps ensure compliance with these regulations, minimising the risk of penalties and legal issues. 
Services Offered by Payroll Providers
Payroll providers offer a comprehensive range of services to cater to the diverse needs of businesses. These services typically include:
Payroll processing and administration

Tax calculations and compliance

Government reporting and statutory filings

Payslip generation and distribution

CPF (Central Provident Fund) contributions and deductions

Annual tax form preparation

Leave management

Expense claims processing

Employee self-service portals
By outsourcing these services to a professional payroll provider, businesses can access expertise and benefit from streamlined and accurate payroll operations.
Benefits of Payroll Outsourcing

The benefits of outsourcing payroll include the following:
Saving Time and Resources
Outsourcing payroll eliminates the need for businesses to dedicate internal resources and manpower to handle payroll tasks. This frees up valuable time and allows employees to focus on more strategic activities like sales, marketing, and innovation. According to research, 26% of small businesses spend over 3 to 5 hours monthly processing payroll. By outsourcing this responsibility, businesses can significantly reduce the time spent on payroll processing. Payroll providers possess specialised knowledge and utilise advanced payroll software to streamline and expedite the payroll process. 
Reducing Errors and Penalties
It is often challenging to keep up with the many regulatory obligations, not just in Singapore but in other markets as well. In 2019, Thomson Reuters Regulatory Intelligence captured 56,624 regulatory alerts from more than 1,000 regulatory bodies, averaging 217 daily updates. Payroll errors can be costly for businesses, leading to financial discrepancies, dissatisfied employees, and potential legal issues. Professional payroll providers have extensive experience and a thorough understanding of payroll regulations, ensuring accurate calculations and compliance. Businesses can avoid penalties and maintain a positive relationship with their workforce by minimising errors. 
Enhancing Compliance and Security
Outsourcing payroll improves a company's compliance and oversight record in Singapore, limiting associated risks. Professional third-party outsource payroll service providers have dedicated staff that monitors the most recent changes in rules and regulations at the local, state, national, regional and industry levels, as well as changes in withholding tax rates. They also calculate social insurance deductions, manage fillings and payments, and will pay penalties for incorrect calculations, under-reporting, or late payments as long as accurate personnel information and funds are provided on time. Additionally, these providers implement robust security measures to safeguard sensitive employee data, protecting against the risk of data branches and unauthorized access. 
Accessing Expertise and Technology
Payroll providers deeply understand payroll best practices and the latest technologies in the field. By leveraging their expertise and advanced software systems, businesses can benefit from efficient payroll processing, accurate reporting, and real-time access to payroll data. This empowers companies to make informed decisions and enhances overall operational efficiency. 
How to Choose The Best Payroll Outsourcing Provider For My Needs
There are lots of payroll providers to choose from. In such a crowded market, it can be hard to know which payroll outsourcing firms to choose. Here are some tips to help you choose: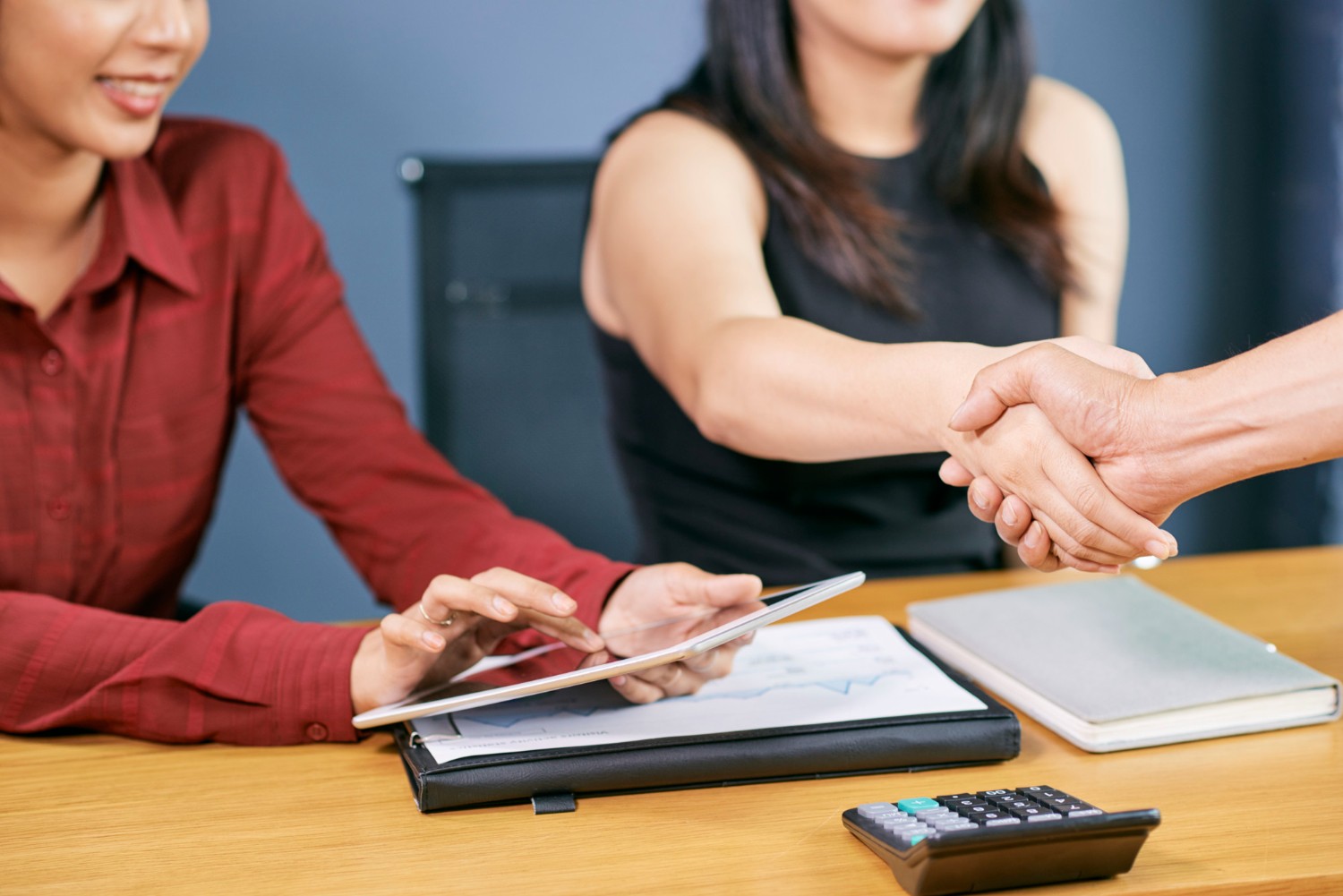 Checking Their Credentials and Reputation
Hiring a reputable and trustworthy payroll outsourcing provider is crucial for the smooth functioning of your business. Start by checking their credentials, such as certifications, licenses, and accreditations. Look for providers that comply with local regulations and have a track record of delivering reliable services.
Additionally, research their reputation by reading reviews and testimonials from their existing clients. A provider with positive feedback and a history of satisfied customers is more likely to meet your expectations. 
Comparing Their Services and Fees
Different payroll outsourcing providers offer various packages and services. Create a list of the services your business requires and compare them across different providers. Some key services include payroll processing, tax calculations, employee benefits administration, and compliance management.
Alongside services, compare their fees and pricing structures. Ensure that there are no hidden costs and that the provider's fees fit your budget. Remember that the cheapest option may not always be the best, as quality is equally important.  
Assessing Their Customer Support and Communication
Effective communication and reliable customer support are vital when outsourcing your payroll. During the evaluation process, contact the shortlisted providers and assess their responsiveness and willingness to address your queries. 
Ask about the channels of communication they offer and their response time for urgent matters. A payroll provider with excellent customer support can save you time and trouble in the long run. 
Reviewing Their Contract and Terms
Before finalizing your decision, carefully review the contract and terms provided by the selected payroll outsourcing provider. Pay attention to the scope of services, data security measures, termination clauses and any hidden conditions.
Ensure that the contract aligns with your business needs and that you understand all the terms. If there are any unclear points, seek clarification from the provider before signing the agreement. 
Why You Should Choose Adept Manpower As Your Payroll Outsourcing  Provider
Choosing the right payroll outsourcing provider is crucial for your business's smooth functioning and success. Among the many options available, Adept Manpower Singapore stands out as a top choice for several compelling reasons. Here's why you should consider Adept Manpower as your trusted partner for payroll outsourcing: 
1. Streamlining Payroll Processes
Adept Manpower Singapore possesses a wealth of experience in managing payroll for businesses of various sizes. Their expertise lies in streamlining the entire payroll process, starting from meticulous data collection to efficient salary disbursement. The result is a seamless and smooth operation that allows your business to function effortlessly. Their streamlined approach to payroll management will save you valuable time and resources, enabling your company to focus on its core activities and achieve greater success.
2. Ensuring Compliance and Security
The company is knowledgeable about Singapore's constantly evolving labour laws and regulations. This expertise ensures that your payroll fully complies with all the latest requirements. 
In addition to compliance, they understand the sensitivity of handling confidential employee information, and as such, they have implemented robust security measures to safeguard your data from any unauthorized access or breaches. 
3. Customized Solutions for Your Business
At Adept Manpower, they recognize that every business is unique and may have specific payroll requirements. Understanding this diversity, they take a personalized approach to meet the distinct needs of each client. 
By carefully analyzing your business's payroll needs, Adept Manpower Singapore crafts customized solutions that address your specific challenges and demands. Whether you are a small startup or a large enterprise, their team works diligently to ensure that the payroll services provided perfectly fit your organization.
With their personalized approach, you can rest assured that your payroll processes will be optimized to suit your company's unique structure and preferences. By leveraging these tailored solutions, you can streamline payroll operations, improve efficiency, and enhance overall productivity.
4. Cost-Effectiveness and Time-Saving
Managing payroll in-house can be a costly affair. It requires investing in specialized software, training staff, and dedicating valuable resources to handle the intricacies of payroll processing. Adept Manpower's expertise and dedicated payroll professionals allow them to efficiently handle your payroll needs at a fraction of the cost of maintaining an in-house payroll department.
Besides, managing payroll in-house can be time-consuming, diverting your HR and finance teams from focusing on more strategic activities that drive growth and innovation. By outsourcing your payroll to Adept Manpower Singapore, you liberate your internal resources from the burden of payroll processing. Their efficient and streamlined payroll services free up valuable time for your teams to concentrate on core business endeavors, such as enhancing product development, improving customer service, or devising innovative marketing strategies. 
5. Seamless Integration and Scalability
For small businesses, seamless integration ensures a smooth transition from existing payroll systems to Adept Manpower's services. Their experienced team collaborates closely with your company to understand your current payroll processes and seamlessly integrate their solutions.
Large enterprises, on the other hand, require payroll solutions that can handle the complexities of managing a significant workforce. They have the capability and experience to handle large-scale payroll needs precisely and efficiently. Their technology-driven approach and well-defined processes ensure that the integration of their services aligns seamlessly with your existing payroll infrastructure, regardless of the scale.
Moreover, as your business evolves and grows, so do your payroll requirements. Adept Manpower Singapore understands the importance of scalability in meeting the changing needs of its clients. Their flexible payroll solutions can easily adapt to accommodate any increase or decrease in the number of employees, changes in payroll policies, or shifts in business requirements. 
Conclusion
Choosing Adept Manpower as your payroll outsourcing provider offers myriad benefits for your business. Their extensive experience handling payroll for businesses of all sizes ensures a seamless and efficient payroll process. Moreover, their deep understanding of Singapore's labour laws and regulations ensures that your payroll remains fully compliant and error-free. The robust data security measures they implement protect your confidential information from unauthorized access or breaches.
But Adept Manpower Singapore doesn't stop at just payroll services. They go above and beyond to cater to the diverse needs of their clients. In addition to their payroll expertise, they also provide HR consulting and immigration consultancy services. As a trusted HR consultant, they can assist your business in various aspects of human resource management, from talent acquisition and employee development to performance management and HR compliance. Their immigration consultancy services can help navigate the complexities of work permits, visas, and employment pass applications, ensuring a smooth process for relocating talent to Singapore.
Make the smart choice today and partner with Adept Manpower Singapore as your preferred payroll outsourcing, HR consulting, and immigration consultancy provider. Experience the peace of mind that comes with knowing your payroll and HR needs are managed with expertise and care, allowing you to focus on what matters most – driving your business forward.